Lucky Litter, The: Wolf Pups Rescued from Wildfire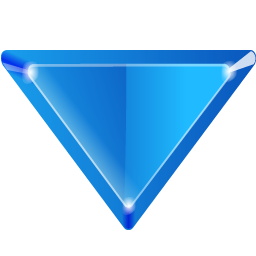 As a huge wildfire roared along the Funny River in the Kenai National Wildlife Refuge in Alaska, firefighters rushed to the rescue. When they found five three-week-old wolf pups in need, they raced into action to save the whole litter. With no wolf parents to help, zookeepers and vets at the Alaska Zoo made sure the babies grew into a healthy, happy pack. Follow this true story as the pups travel from their charred forest to the Alaska Zoo, where they grow big and strong before finally moving to their forever home at the Minnesota Zoo.
This nonfiction picture book with a cuddle factor includes a 4-page
For Creative Minds
section in the back of the book and a 27-page cross-curricular
Teaching Activity Guide
online.
The Lucky Litter
is vetted by experts and designed to encourage parental engagement. Its extensive back matter helps teachers with time-saving lesson ideas, provides extensions for science, math, and social studies units, and uses inquiry-based learning to help build critical thinking skills in young readers. The Spanish translation supports ELL and dual-language programs. The
interactive ebook
reads aloud in both English and Spanish with word highlighting and audio speed control to promote oral language skills, fluency, pronunciation, text engagement, and reading comprehension.
Written by Jennifer Keats Curtis, Illustrated by John Gomes
32 pg, 8.5 x 10, Ages 4-8, Grades K-3, Lexile: 730, AR: 3.90, F&P: P
| | | | |
| --- | --- | --- | --- |
| Hardcover | 9781628557183 | $17.95 | |
| Paperback | 9781628557190 | $9.95 | |
| EBook | 9781628557237 | $12.99 | |
| Spanish Paperback | 9781628557206 | $9.95 | |
| Spanish EBook | 9781628557244 | $12.99 | |

Keywords:

EE (Environmental Education), changing habitats, natural disasters, wildfires

Animals in the book:

wolves

Vetters:

Thanks to Pat Lampi, executive director, and Shannon Jenson, curator, from the Alaska Zoo; and to Kelly Lessard, PR manager; Josh Le, social media and marketing coordinator; and Tom Ness, Tropics and Minnesota Trail supervisor from the Minnesota Zoo, for reviewing the accuracy of the information in this book. Thanks to Doug Smith, senior wildlife biologist, and Traci Weaver, public affairs, from Yellowstone National Park for reviewing the information about wolves and wildfires.
Reviews:
The story is simple enough for a kindergartner to understand and the extension activities at the end will expand the knowledge of older elementary students. I believe it would be a great addition to any elementary classroom library. - NSTA Recommends
A sweet read-aloud and useful resource for classroom animal studies, especially regarding endangered habitats. - Kirkus Reviews
Teachers and parents will find this a very useful too to help children learn about wolves and their place in the natural order. - Children's Literature
Author/Illustrator Info:
Award-winning nature author Jennifer Keats Curtis is frequently found among students and teachers, talking about literacy and conservation. She is the author of more than a dozen books about wildlife rescue, animal care in captivity, and citizen science.In addition to The Lizard Lady and Maggie: Alaska's Last Elephant, Jennifer has written After A While Crocodile: Alexa's Diary, The Lucky Litter: Wolf Pups Rescued from Wildfire, the Animal Helpers series, Baby Owl's Rescue, Kali's Story (Children's Choice Book Award 2015), Salamander Season, Primate School, and Turtles In My Sandbox for Arbordale. She lives in Maryland with her family and a wide variety of pets. Visit her website at www.jenniferkeatscurtis.com.



John Gomes' passion for photography is evident through his nature and Alaskan-focused images. A self-taught photographer going back to the "manual" camera days, John's photos capture Alaskan life including mushing (sled-dog racing) and rodeos. John has been the Alaska Zoo's official volunteer photographer for over ten years and has spent countless hours capturing magnificent images of baby and adult animals, including bears, goats, coyotes, foxes, and porcupines. To see more of John's photos, visit his website at www.akjohn.com.