Primate School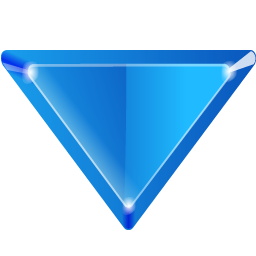 Gorillas using iPads, lemurs finger painting, squirrel monkeys popping bubbles . . . these primates are pretty smart! Could you make the grade in Primate School? Learn how diverse the primate family is, and some of the ways humans are teaching new skills to their primate cousins. Author Jennifer Keats Curtis is once again working with organizations across the country to share fun facts about primates through this photo journal.
This nonfiction picture book with a cuddle factor includes a 4-page
For Creative Minds
section in the back of the book and a 82-page cross-curricular
Teaching Activity Guide
online.
Primate School
is vetted by experts and designed to encourage parental engagement. Its extensive back matter helps teachers with time-saving lesson ideas, provides extensions for science, math, and social studies units, and uses inquiry-based learning to help build critical thinking skills in young readers. The Spanish translation supports ELL and dual-language programs. The
interactive ebook
reads aloud in both English and Spanish with word highlighting and audio speed control to promote oral language skills, fluency, pronunciation, text engagement, and reading comprehension.
Written by Jennifer Keats Curtis
32 pg, 8.5 x 10, Ages 4-8, Grades K-3, Lexile: 670, AR: 3.9, F&P: O
| | | | |
| --- | --- | --- | --- |
| Hardcover | 9781628555554 | $17.95 | |
| Paperback | 9781628555646 | $9.95 | |
| Spanish Paperback | 9781628555738 | $9.95 | |
| EBook | 9781628556001 | Purchase Here | |
| Spanish EBook | 9781628556094 | Purchase Here | |

Keywords:

animal classification, environmental education, primates, tools and technology, zoos, endangered species

Animals in the book:

Allen's swamp monkey, blue-eyed lemur, Bornean orangutan, chimpanzee, François' langur, golden lion tamarin, hamadryas baboon, howler monkey, red ruffed lemur, ring-tailed lemur, siamang, Sumatran orangutan, western lowland gorilla, white-cheeked gibbon, and squirrel monkey.

Vetters:

Thanks to the following organizations for their photographs and knowledge: Lincoln Park Zoo, Nashville Zoo, Oakland Zoo, Orangutan Outreach, Zoo Atlanta.
Reviews:
I believe students at this age and K-3 grade level will find the photographs captivating while also learning from the text. After all, what young child doesn't love monkeys and apes? - NSTA Recommends
Readers will find interesting facts on thirty-two large pages that are filled with engaging color photos that show ways humans are teaching new skills to their primary cousins in a zoo school. - Children's Literature
What makes this book fun is not only the different types of primates, but also the informational data at the back of the book for older readers regarding primates' lives and activities. - Book Pleasures
Author/Illustrator Info:
Award-winning Jennifer Keats Curtis has penned numerous stories about animals, including Creek Critters, Kali's Story: An Orphaned Polar Bear Rescue (Children's Choice Book Award Winner) and After A While Crocodile: Alexa's Diary (NSTA/CBC Outstanding Science Trade Books for Children), with co-author Dr. Brady Barr of Nat Geo Wild's Dangerous Encounter, Baby Bear's Adoption with wildlife biologists at Michigan's DNR, River Rescue with Tri-State Bird Rescue & Research, Inc.; and Moonlight Crab Count with co-author Dr. Neeti Bathala. The long-time writer's other recent books include The Lizard Lady, with co-author Dr. Nicole Angeli, Maggie: Alaska's Last Elephant and the Animal Helpers series. When not writing, Jennifer can be found among students and teachers, talking about literacy and conservation.