Turtles In My Sandbox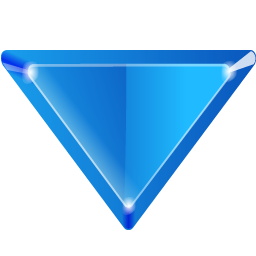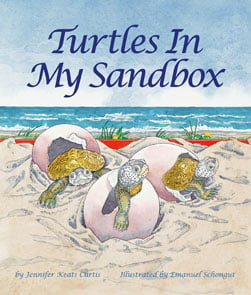 Imagine finding turtle eggs in your sandbox! When a mother diamondback terrapin lays eggs in a young girl's sandbox, the girl becomes a "turtle-sitter" to help the babies safely hatch. She raises the teeny hatchlings until they become big enough to fend for themselves in the wild. Then, with the help of experts, she releases them. Along the way, she learns about these unique animals and that she has made an important contribution to their survival. The "For Creative Minds" educational section includes terrapin fun facts and a turtle habitat craft.
This informational fictional story includes a 6-page
For Creative Minds
section in the back of the book and a 56-page cross-curricular
Teaching Activity Guide
online.
Turtles In My Sandbox
is vetted by experts and designed to encourage parental engagement. Its extensive back matter helps teachers with time-saving lesson ideas, provides extensions for science, math, and social studies units, and uses inquiry-based learning to help build critical thinking skills in young readers. The Spanish translation supports ELL and dual-language programs. The
interactive ebook
reads aloud in both English and Spanish with word highlighting and audio speed control to promote oral language skills, fluency, pronunciation, text engagement, and reading comprehension.
Written by Jennifer Keats Curtis, Illustrated by Emanuel Schongut
32 pg, 10 x 8.5, Ages 6-10, Grades 1-5, Lexile: AD 770, AR: 4.0, F&P: M
| | | | |
| --- | --- | --- | --- |
| Hardcover | 9780976882374 | $16.95 | |
| Paperback | 9781607188728 | $10.95 | |
| Spanish Paperback | 9781628553659 | $11.95 | |
| EBook | 9781607182597 | Purchase Here | |
| Spanish EBook | 9781628550900 | Purchase Here | |

Keywords:

behavioral adaptation, diamondback terrapins, life cycle, helping animals, life science, environmental education, adaptations, map, life cycle sequencing, craft, informed action, informational fiction

Animals in the book:

terrapin

Vetters:

Thanks to Jeff Popp, of the Terrapin Institute; Willem M. Roosenburg, Department of Biological Sciences at Ohio University and Joseph A. Butler, Department of Biology at the University of North Florida, co-chairs of the Diamondback Terrapin Working Group; and to Mary B. Hollinger, Oceanographer at NOAA for reviewing the accuracy of this book.
Reviews:
This book is a must have for classrooms with children ages 4 to 8 and may be stretched to ages 9 and 10 when introduced in science lessons. - Children's Literature Comprehensive Database
Sure to spark an interest in these amazing creatures and to increase participation in Maryland's turtle project. - Kirkus Reviews
This beautiful full color picture book was a pleasure to read to my three little inquisitive minds. Turtles in my Sandbox by Jennifer Keats Curtis comes highly recommended. - Picket News
Author/Illustrator Info:
Award-winning Jennifer Keats Curtis has penned numerous stories about animals, including Creek Critters, Kali's Story: An Orphaned Polar Bear Rescue (Children's Choice Book Award Winner) and After A While Crocodile: Alexa's Diary (NSTA/CBC Outstanding Science Trade Books for Children), with co-author Dr. Brady Barr of Nat Geo Wild's Dangerous Encounter, Baby Bear's Adoption with wildlife biologists at Michigan's DNR, River Rescue with Tri-State Bird Rescue & Research, Inc.; and Moonlight Crab Count with co-author Dr. Neeti Bathala. The long-time writer's other recent books include The Lizard Lady, with co-author Dr. Nicole Angeli, Maggie: Alaska's Last Elephant and the Animal Helpers series. When not writing, Jennifer can be found among students and teachers, talking about literacy and conservation.

Emanuel (Manny) Schongut (Christmas Eve Blizzard and Turtles in my Sandbox) is a prolific, multi-faceted freelance illustrator who works in children's books, book covers, textbook illustration, editorial art, posters, and advertising art - essentially he does it all!. Some of his numerous clients include Masterpiece and Mystery Theater, Public Television, New York Magazine, and The New York Times Sunday Magazine. His cover art and/or illustrations grace books from a wide variety of book publishers including Harper & Row, MacMillan, Doubleday, Morrow, Green Willow Books, and now Arbordale. In addition to his own artwork, Manny taught reportorial art and figure drawing at Pratt Institute in New York for several years. He now illustrates and teaches in the San Francisco Bay area. Visit Manny's Website.