Baby Owl's Rescue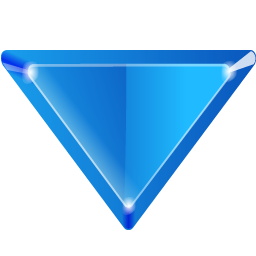 What if you found a baby owl in your backyard? Would you know what to do? Where would you go to find help? Join young Maddie and Max as they learn a valuable lesson from a little lost owl in Baby Owl's Rescue by Jennifer Keats Curtis. The brother and sister pair just wanted to play baseball one day. They never expected to come face-to-face with a wild animal! Lush illustrations by Laura Jacques accompany this story and demonstrate the proper treatment of wildlife. This story reminds all of us that we live in a world surrounded by wild animals, and those wild animals deserve our caution and our respect!
This fictional story includes a 4-page
For Creative Minds
section in the back of the book and a 38-page cross-curricular
Teaching Activity Guide
online.
Baby Owl's Rescue
is vetted by experts and designed to encourage parental engagement. Its extensive back matter helps teachers with time-saving lesson ideas, provides extensions for science, math, and social studies units, and uses inquiry-based learning to help build critical thinking skills in young readers. The Spanish translation supports ELL and dual-language programs. The
interactive ebook
reads aloud in both English and Spanish with word highlighting and audio speed control to promote oral language skills, fluency, pronunciation, text engagement, and reading comprehension.
Written by Jennifer Keats Curtis, Illustrated by Laura Jacques
32 pg, 10 x 8.5, Ages 4-8, Grades KP-3, Lexile: AD 900, AR: 4.0, F&P: M
| | | | |
| --- | --- | --- | --- |
| Hardcover | 9781934359952 | $16.95 | |
| Paperback | 9781607186106 | $10.95 | |
| Spanish Paperback | 9781628553963 | $11.95 | |
| EBook | 9781607182900 | Purchase Here | |
| Spanish EBook | 9781628551211 | Purchase Here | |

Keywords:

Great Horned Owl, helping animals, enviornmental education, life cycle, adaptations, raptors, birds

Animals in the book:

great horned owl

Vetters:

Thanks to Karla Bloem, Director/Naturalist at Houston Nature Center; Kathleen Woods, Wildlife Rehabilitator/Director of the Phoenix Wildlife Center; Ken Lockwood, Program Director at the Eagle Valley Raptor Center; and Jim Fitzpatrick, Executive Director, Carpenter St. Croix Valley Nature Center, for verifying the accuracy of the information in this book.
Reviews:
So if you're looking for the perfect book to teach youngsters about the importance of protecting wildlife, Baby Owl's Rescue is just that - perfect! - Maryland Life Magazine
All the shaded illustrations add to the wonder of "Baby Owl's Rescue," a book which will strongly appeal to an audience aged 4-8. - Midwest Book Review
There are many lessons in this book: do not disturb wildlife, call an adult for help before you touch wildlife, and teaching children (and adults) that there are wildlife rehabilitators who are professionals in reuniting baby birds with their parents. - Chesupioc Newsletter, Audubon Society
Author/Illustrator Info:
Award-winning Jennifer Keats Curtis has penned numerous stories about animals, including Creek Critters, Kali's Story: An Orphaned Polar Bear Rescue (Children's Choice Book Award Winner) and After A While Crocodile: Alexa's Diary (NSTA/CBC Outstanding Science Trade Books for Children), with co-author Dr. Brady Barr of Nat Geo Wild's Dangerous Encounter, Baby Bear's Adoption with wildlife biologists at Michigan's DNR, River Rescue with Tri-State Bird Rescue & Research, Inc.; and Moonlight Crab Count with co-author Dr. Neeti Bathala. The long-time writer's other recent books include The Lizard Lady, with co-author Dr. Nicole Angeli, Maggie: Alaska's Last Elephant and the Animal Helpers series. When not writing, Jennifer can be found among students and teachers, talking about literacy and conservation.
Award-winning illustrator Laura Jacques is passionate about illustrating children's books that focus on natural history, wildlife, and environmental awareness for children. In addition to illustrating Tornado Tamer, The Most Dangerous, Baby Owl's Rescue and Whistling Wings for Arbordale, she has also illustrated For the Birds: The Life of Roger Tory Peterson, Squirrel Assist, At Home in the Rain Forest, and Wildlife Refuge: A Classroom Adventure. Her books have won several honors and awards, including "NSTA-CBC Outstanding Science Trade Books for Children" sponsored by the Children's Book Council and the "KIND Children's Book Award" sponsored by the Association for Humane and Environmental Education, a division of the Humane Society of the United States. For more information, visit Laura's website: http://www.laurajacques.com.